Cosumnes Oaks High School robotics team is located in Elk Grove near Sacramento. Like many high schools, Cosumnes Oaks has a robotics team. Their team name is Wolfpack Robotics.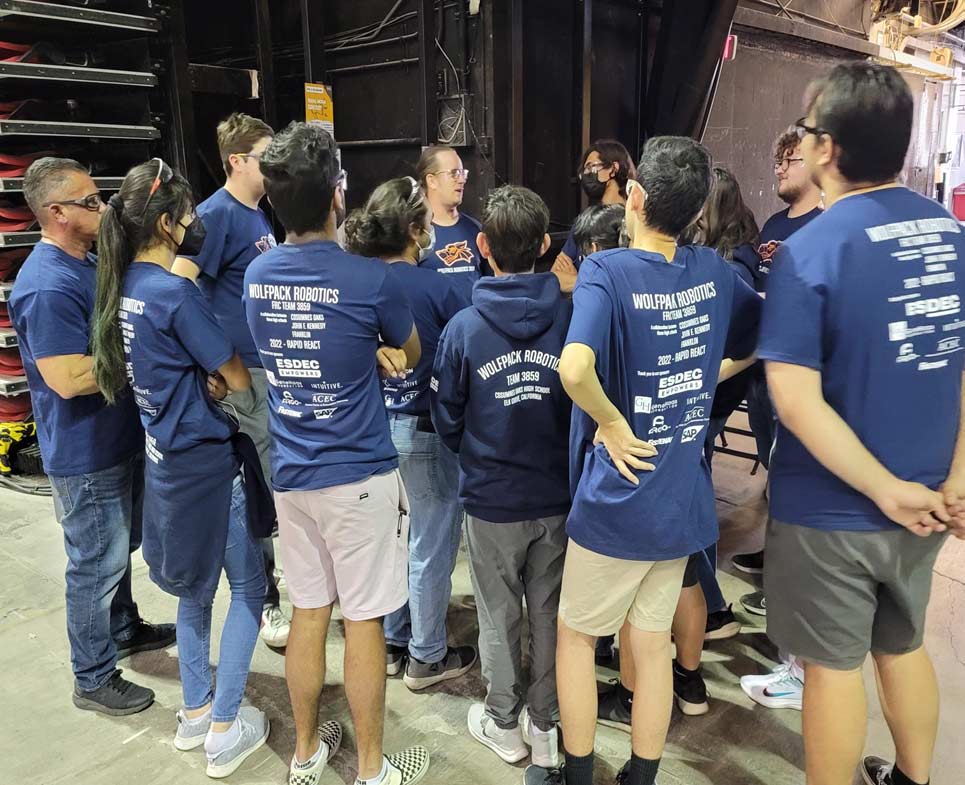 Wolfpack Robotics is part of the nationwide FIRST Inspires Program founded by Dean Kamen over 30 years ago. Wolfpack Robotics uses known strategies to increase students' interest in STEM education.
Wolfpack Robotics' mission is to inspire young people to be science and technology leaders and innovators by engaging them in exciting mentor-based programs that build STEM skills its Empowers' mission perfectly, as it supports not only STEM education but also teamwork, communication, and leadership.
Empowers has become one of the key sponsors for Wolfpack, providing financial support, which allows Wolfpack to source all the raw material and components needed for the robot built each season. 
Wolfpack is looking for mentors that can help the students with technical aspects like mechanical engineering, software engineering /coding, and testing, as well as business aspects like recruitment of new team members, fundraising, communication & awareness.